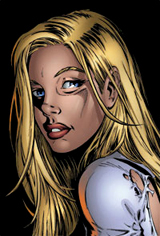 What if the monsters from your many recurring nightmares were real? What if they wanted to escape your dreams, and consume our world, hitchhiking out on your very flesh to do it?

Darkchylde is the story of a cursed teen who can become the creatures from her many nightmares, and then must save her small town from the forces of darkness she's set free.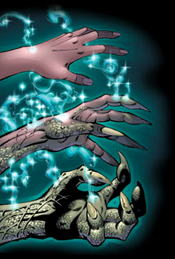 Darkchylde was launched as a comic book property to immediate success in the summer of 1996. The book shot to the # 1 hottest comics spot in Wizard, where it stayed for nine months collectively in both Wizard and Combo magazines, the premier industry trade publications. The book outsold Spider-man, Hulk, Superman and Batman in America, and quickly garnered an unusually large female following, in stark contrast to the traditionally male comic book market
The success of the books spawned a line of best selling trading cards, action figures, skateboards, lunch-boxes, lithos, apparel, and mini-bust statues.
When the book was launched overseas to foreign audiences, it quickly became Panini Publishing's best selling title, overselling all of their classic super heroes titles, including both Spider-man and the X-men; proving once again that Darkchylde strikes a resonate chord with audiences.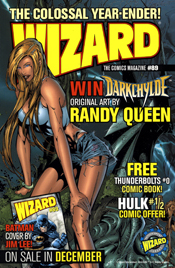 Wizard magazine released Darkchylde # 1/2, a mail order only comic that outsold all of their previous mail order comics.
Creator Randy Queen crafted Darkchylde Entertainment with partner Sarah Queen and launched "Dreams of the Darkchylde" # 1. It was the # 1 best selling independent title offered that month in Previews, the magazine for comic distribution orders; an unheard of feat for an upstart two-person company.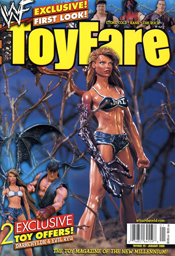 Rare "Museum edition" copies of Darkchylde comics have sold upwards of 200.00 each on Ebay, and all Darkchylde collectibles, including Randy's original art, continue to hold high demand to collectors.
"What makes Darkchylde unique is that her inner demons are real, tangible things; manifested metaphors for matters which trouble all of us. We could all give into darkness if we choose to, but Ariel shows us another way. Often through tears, the inner-fortitude of her character always proves stronger than any internal monstrosity. Darkchylde is a wonderful alternative to what your expectations of a comic book might be." ~ Brenda Trelikes, 20, San Diego